Mayor's Youth Council
The Mayor's Youth Council (MYC) includes students from the Greensburg Community Schools Corporation and the Decatur County School Corporation, 7th through 12th grade. There are 30 current members of the MYC, and we are continuing to grow! MYC meets on the first Monday of each month. The countywide MYC began its first year with a kickoff retreat in August 2022. During the retreat, the students created their logo, tag line, marketing materials, and discussed the activities they wanted to accomplish for this school year. They also, as a group, created the expectations of both the leadership council and the MYC members.
The MYC can be a voice for the youth of Greensburg and Decatur County with ideas that have to invest in their community to make it a better place to live, work and play. The MYC plans activities for youth, attends community events and plans different projects to enhance the community, which can be found in the calendar below.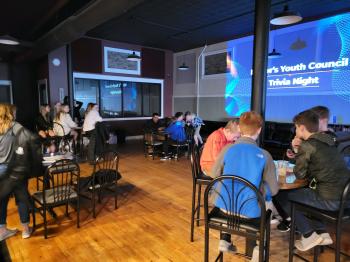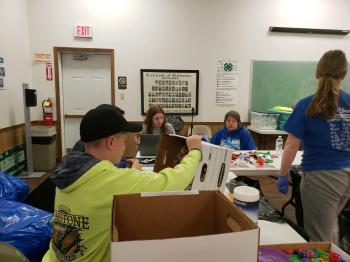 "Greensburg's Future Unfolding"
Current projects that the MYC is working on includes volunteering at City of Greensburg community events, hosting Youth Trivia Night at the Branch, collecting and sorting bottle caps for new park benches, and improving on the North Park basketball court through My Community, My Vision.
Any Greensburg/Decatur County youth in 7th through 12th grade can fill out an application to join the Mayor's Youth Council.  An Informational Night for parents and students interested in the MYC will be held May 21, 2023 at Greensburg City Hall in the Multipurpose Room.