MAYOR'S WELCOME
Welcome to the Tree City! Home to the famous Courthouse Tower Tree, Greensburg sits right off of I-74 at the halfway point between Indianapolis and Cincinnati. If you are looking for a rural town experience while still being close enough to enjoy the amenities of two large cities, then Greensburg is the place for you.
Among rolling corn fields, Greensburg is the picturesque county seat of Decatur County, home to more than 13,000 residents. We strive to provide our citizens with the city services necessary to keep our community safe, clean, and welcoming to all.
Our school system is top-rated, with a state-ranked basketball program. If you love high school basketball and rooting for the home team, you'll fit right in supporting the Greensburg Pirates. Education is an important aspect to a growing community as we cultivate an environment for students to come back to.
As a growing and developing community, we're also open for business. With a mix of industrial manufacturers and family owned businesses and local resources and organizations to help you get started, Greensburg has the ideal economic atmosphere for businesses and companies of all sizes to call Greensburg home.
I've called Greensburg 'home' my entire life. I grew up here, went to school here, and came back to work on behalf of the community to make it a great place to work and play. If my office can answer any questions to make your move or visit a better experience, please reach out.
So, come join us in Greensburg! We'd love to have you.
-Mayor Joshua L. Marsh
Mayor Joshua Marsh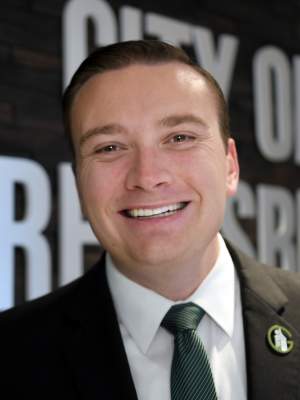 Kristen Williams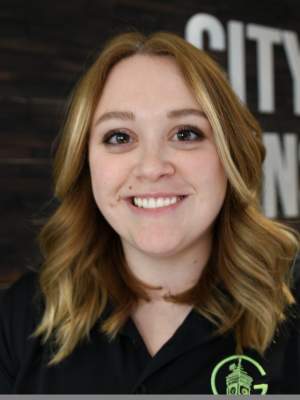 Kristen Williams
Communications Director

About Mayor Marsh
Mayor Joshua Marsh, part of a life-long Decatur County farm family, is proud to call Greensburg his hometown. Josh graduated from Greensburg Community High School in 2012 and graduated from Ball State University in 2015.
Shortly after graduating from Ball State, Josh began his career working for the State of Indiana to improve the lives of Hoosiers. He was the voice for communications focused on health and wellness initiatives for the 60,000+ people covered by state employee insurance plans. Josh also served as the Office of the Indiana Attorney General's Drug Abuse Task Force Coordinator where he worked with healthcare, mental health, non- profit and law enforcement organizations from across Indiana to find comprehensive solutions to Indiana's drug and substance abuse crisis.
As he traveled to all 92 counties on behalf of the state of Indiana, Josh made connections from all over and noticed the different projects and initiatives communities were implementing and felt called to serve his home community on a larger scale- by running for public office. While working full-time serving Hoosiers by day, Josh pursued his law degree from the Indiana University Robert H. McKinney School of Law in Indianapolis by night.
In 2019, Josh ran for mayor of Greensburg and was sworn in on January 1, 2020. Currently serving in his first term, Josh serves on many different boards in his capacity as mayor and continues to work on behalf of Greensburg's residents on a daily basis. Josh is dedicated to his community, its citizens and is looking towards the future- preserving our heritage while investing in our future.